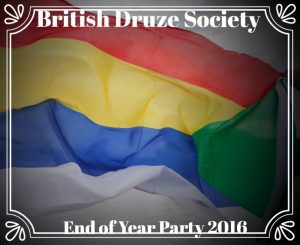 Dear Members and Friends,
On Behalf of the BDS management committee we would like to invite you to our end of year party to celebrate the festive season and enjoy an afternoon full of rich food and live entertainment for all the family to enjoy a week before Christmas.
---
The event will be a sit down dinner with the following Menu:
COLD STARTERS
 HOMMOS
Chickpea purée with sesame paste (tahine) and lemon juice contains sesame
  WARAK INAB
                               Vine leaves filled with rice, tomato, parsley, mint and onion cooked in lemon juice and olive oil
  FATOUSH SALAD
   Lettuce, tomato, mint, onion, radish, sumac and toasted Lebanese bread with a lemon and olive oil dressing contains wheat, gluten and sesame
   HOT STARTERS
  KEBBEH
Deep-fried lamb meatballs mixed with cracked wheat and onions, filled with sautéed minced meat and onions contains wheat, gluten and nuts
  BATATA SIDI MAAROUF
Cubes of potatoes sautéed with garlic, coriander, cumin, sweet and chilli pepper
  SOUJOK MESHWI
Grilled home-made lamb spicy sausages
  CHICKEN WINGS
Grilled marinated chicken wings
MAIN MEAL
2 MIX GRILL PLATTERS
 A mix of char-grilled chicken, lamb minced meat, lamb cubes
2 ROAST LAMB
     Slow-cooked Leg of Lamb topped with sesame and almond served with saffron rice
DESSERTS
  EXOTIC FRUITS PLATTER
  BAKLAVA PLATE
Lebanese pastries stuffed with nuts topped with syrup
DRINKS:
1 Soft drink per person
All the selection above is tailored to share between 4 people
The price is £33 per person for adults, children under 8 years are free and children between 8 and 18 are charged at £15 per person. This includes the menu above and live music.
---
Date: Sunday the 18th of December
Time: Afternoon 2-6 PM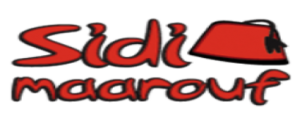 Location is SIDI MAAROUF – EDGWARE ROAD
56-58 EDGWARE ROAD LONDON W2 2JE
Nearest station is Marble Arch on the central line.
---
For ticket reservations please call Majed on 07766822808 or Rabih on 07717317591.
We hope to see you all there as it ids going to be a fun afternoon for all the family.
BDS Management Committee.
Likes
0
Dislikes
0